No bake moulding plants – in boxes and boxless
Mechanised and (partially)- automated solution concepts
Optimal number of moulds per hour
FAT stands for maximum flexibility and operational safety
Foundry plants place high demands on the flexibility and productivity of no bake moulding plants and on the quality of the castings. We offer complete solutions for the mechanisation of moulding plants with different level of automation, which are adapted to your individual conditions and requirements. The modular design of the FAT moulding lines allows to fit them to the available space in the foundry. The target: optimisation of existing plant and personnel resources, automate processes – and at the same time, minimisation the mechanical processing.
Depending on the customer's requirements, individual work steps as well as the entire moulding shop can be mechanised. Depending on the level of automation, FAT moulding lines can achieve an output of up to 20 moulds per hour.
Moulding plants from FAT – modular design
From compressing the moulding material to casting - work steps optimising
Challenges:
The mould production steps in no bake foundries follow a specific sequence and are closely coordinated. Mould handling in moulding shops is often associated with a high level of manual effort using cranes, for example. A holistic overview of the process and timing of mould production are limited.

Solutions:
By using a moulding line, successive work steps for mould production are interlinked - in compliance with a fixed cycle time. Depending on the level of automation of the system, only a few manual interventions are required. Due to that a high productivity and reproducibility will be achieved. A production planning system (PPS) is optionally available to optimise the total process, visualise sequences and archive important operating parameters. Common components of a no bake moulding line:
Vibration table (integrated in roller conveyor)
Automatic sand scraping
Mould separation - automatic (roll-over-machine) or mechanised (ejection table)
Coating station
Core setting line
Closing machine
Casting- and cooling lines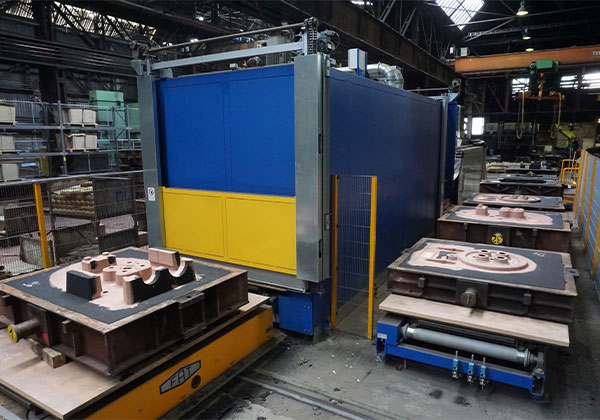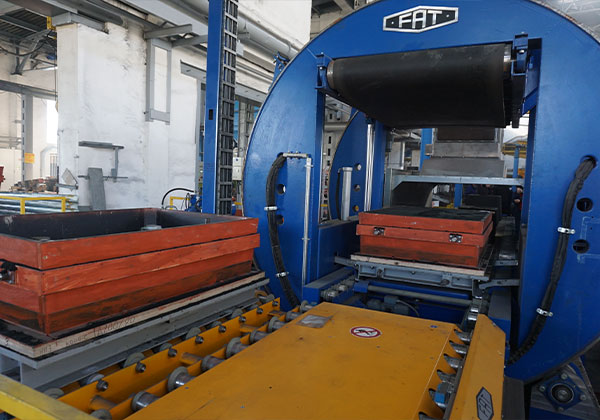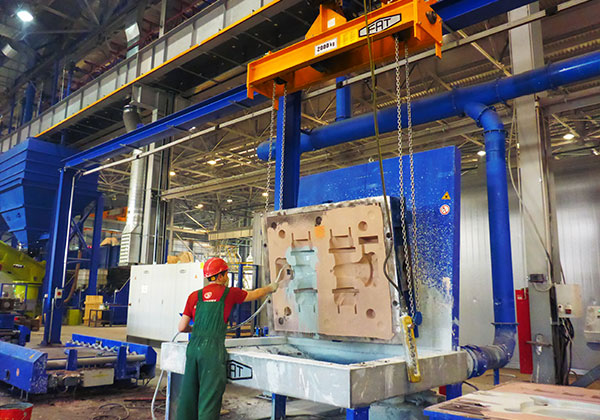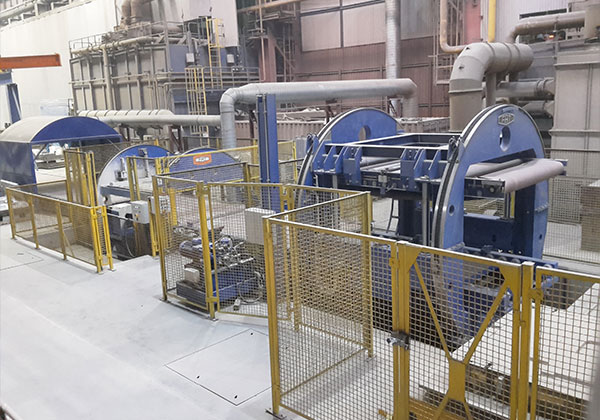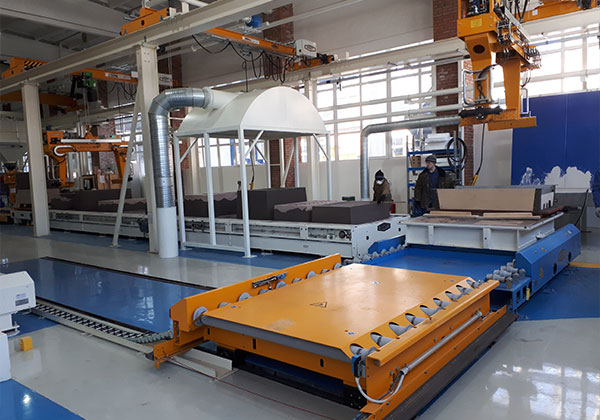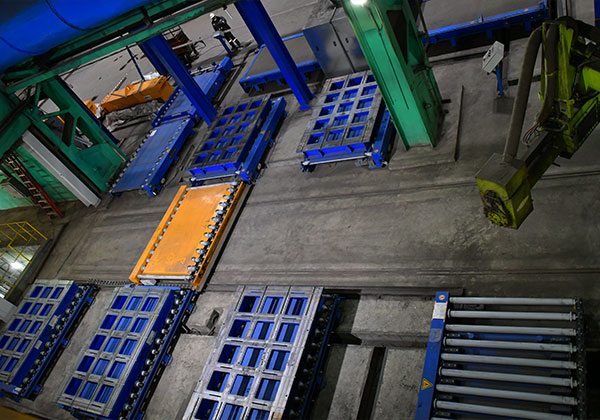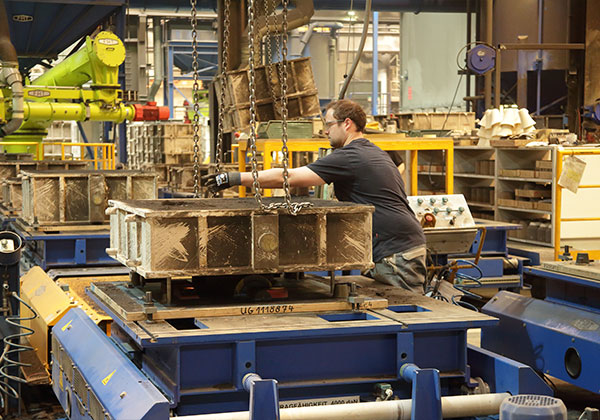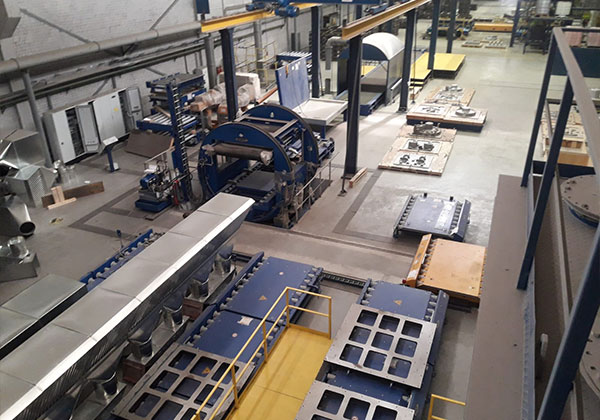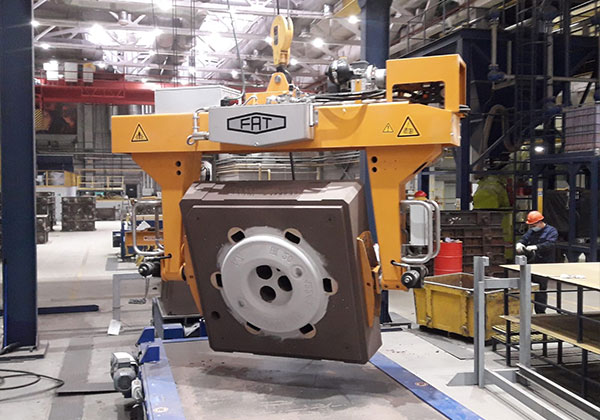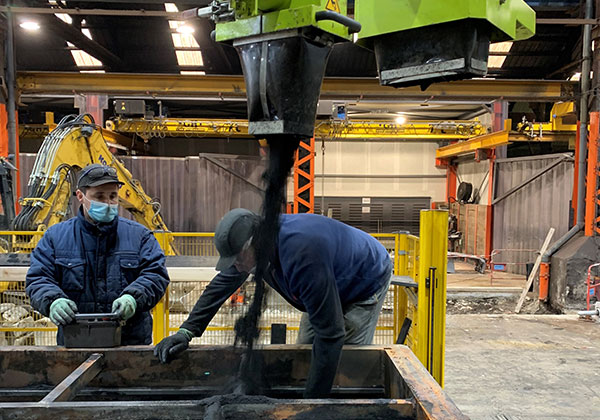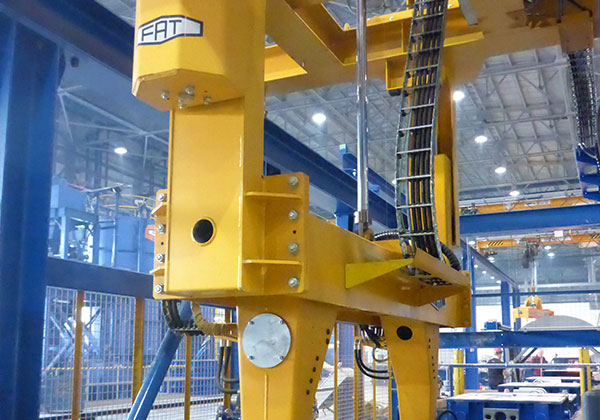 Your advantages by using an FAT moulding line:
Modular plant concept
Individual solutions
High level of automation possible
Boxless and box-bound moulding lines possible
Size of sand moulds up to 3,500 x 2,500 mm
Your direct
contact to us
Automate your moulding shop with us!