Gentle conveying of sand in your foundry
Pneumatic conveying system for up to 20 t/h and over
100 m conveying distance
Minimal wear
and maximum economic efficiency

FAT's pneumatic push conveying system operates with a very low conveying speed. This has the advantage that wear is reduced enormously and the service life of the conveying pipe lines and spherical bends increases.
No bake foundry - sand as the most important mould base material
Pneumatic conveyor system from FAT transports the sand to your place of use
Challenges:
Silica sand is essential as a mould base material in no bake foundries. For the foundry process, it is important to provide the sand in sufficient quantity and in the demanded quality at the place of use.
Solutions:
The FAT push conveying system is characterised by gentle transport of the silica sand. Due to the low conveying speed long service life of the conveying lines and spherical bends are achieved. Hardly any wear occurs on the sand grain itself. When filling several receiving bins or silos, we use the low- wear FAT disc valves.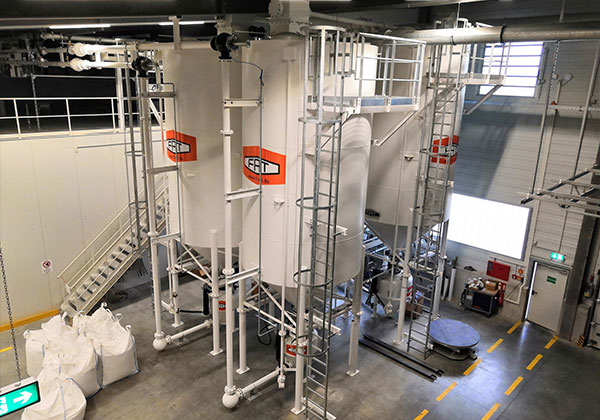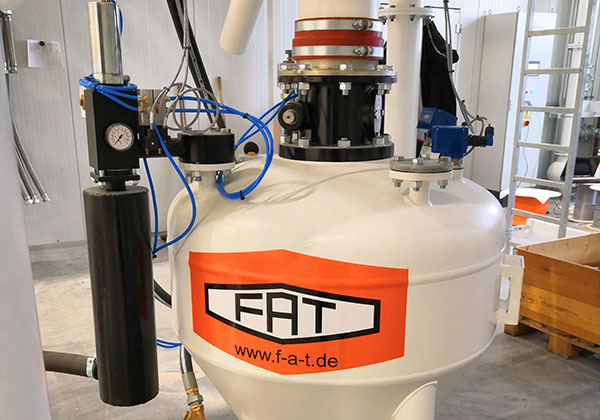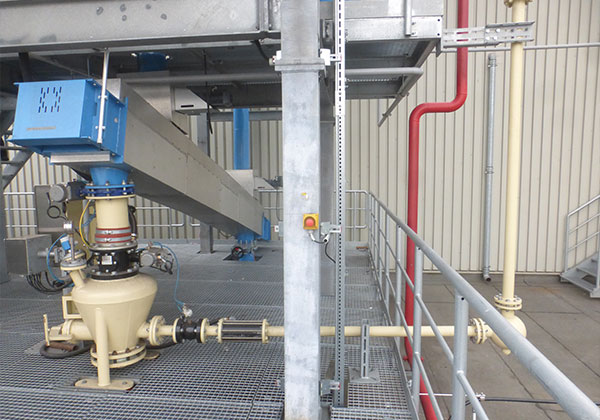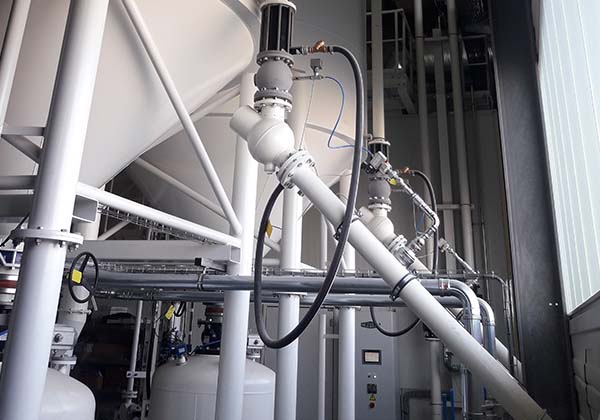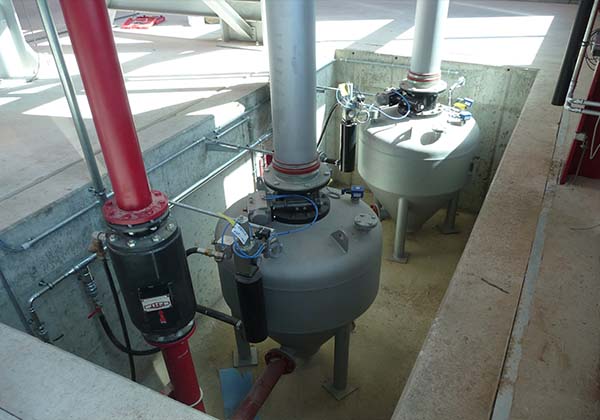 Your advantages of a pneumatic conveying system from FAT:
Long service life (e.g. conveyor pipes)
No maintenance and servicing costs
Hardly wear on the sand grain
Capacities of up to 20 t/h and over 100 m conveying distance
Your direct
contact to us
You want to convey pneumatically?