Continuous Mixer
Maximum power with diversity of variants and savings potential
Continuous mixer for no bake process
For the efficient production of moulding sand, FAT relies on the COMBIMIX continuous mixer, which was developed by FAT and improved again and again over decades. It is characterised on its foundry- compatible and robust design as well as its easy operation and maintenance.
COMBIMIX Type ES:
For mixers with lower capacity, for example for core shops or for smaller moulds in a moulding line.
Capacity range 1 - 40 t/h.
COMBIMIX Type DS:
For mixers operated with unit sand.
Capacity range 6 - 100 t/h
COMBIMIX Type DF:
For mixers with one articulated arm designed as a conveyor belt for high capacities and large moulds.
Capacity range 6 - 100 t/h
The COMBIMIX continuous mixer is available with a mixing capacity of 1t to 100t per hour and can be designed as a stationary or mobile version. In addition to the three standard types COMBIMIX ES, DS and DF, FAT also offers customised solutions that we flexibly adapt to the individual requirements of our customers.
Patented dedusting stage
When foundries use standard sand, the FAT solution with the patented dedusting stage (fluid chamber) is the ideal feature!
In the fluid chamber, the sand will be fluidised and homogeneously dedusted. In this way, up to 20 % binder can be saved.
Highest quality standards of casting production and increase of productivity
continuous mixer COMBIMIX – high mixing-quality for your foundry sand
Challenges:
The production of a homogeneous moulding material plays a central role in mould production. Various binder systems such as Furan, Pep-Set and Alpha-Set are used. An optimally adjusted ratio of processing time to stripping time (taking into account the desired final strength of the moulds).
The quality requirements of no bake moulding materials are of outstanding importance for the overall process.
Solutions:
The COMBIMIX continuous mixer meets the highest quality demands of the moulding sand. Due to the homogeneous mixing and precise dosing of the binder, a defined mould strength will be achieved.
The following additional equipment is available for the FAT mixers:
For example:
High-precision flow measurements for automatic readjustment of the binder quantities.
Control integration of a second hardener system with modified binding properties (Duo-Mix)
Temperature-dependent hardener dosing
Dosing pressure monitoring
Control of the mixer via remote control
All continuous mixers mentioned above have state-of-the-art control technology for recording and optimising all the necessary process parameters. For the input of operating parameters, archiving of process data (e.g. binder consumption) and the display of service intervals is possible via a user-friendly operator panel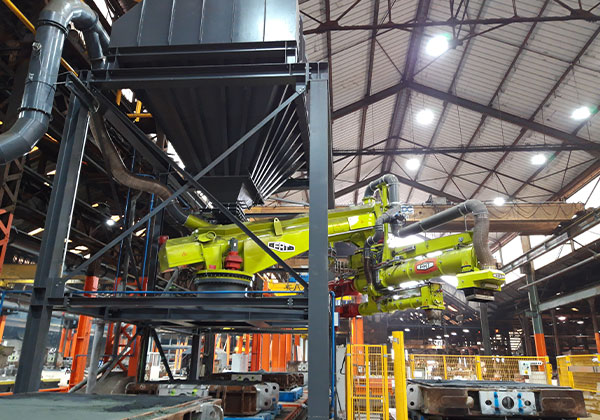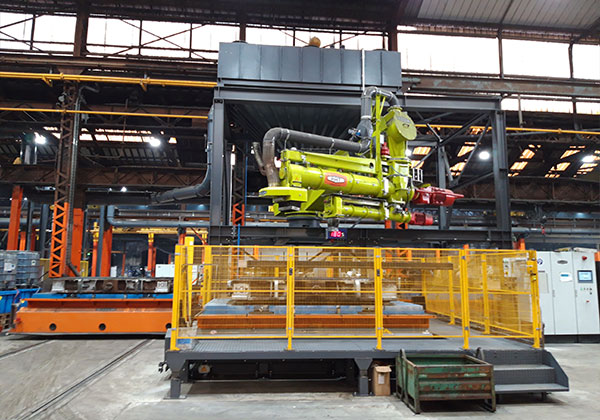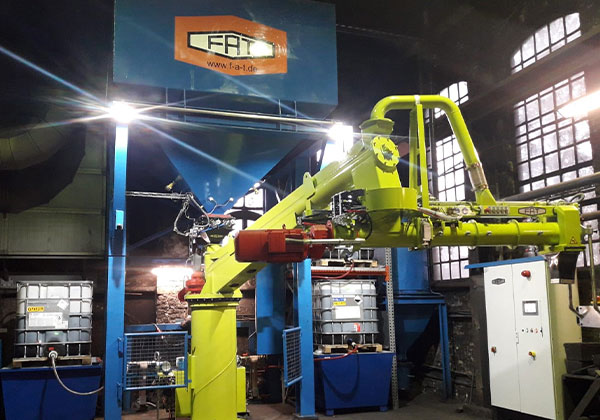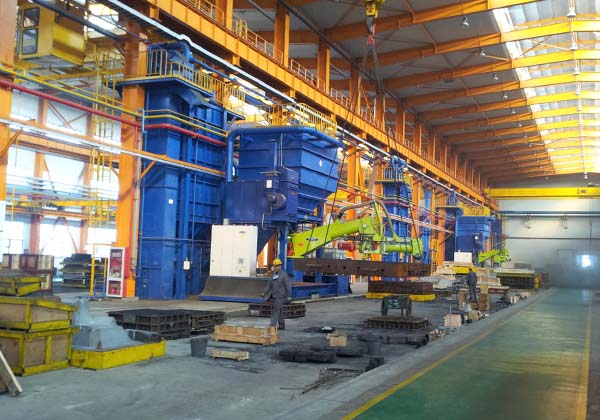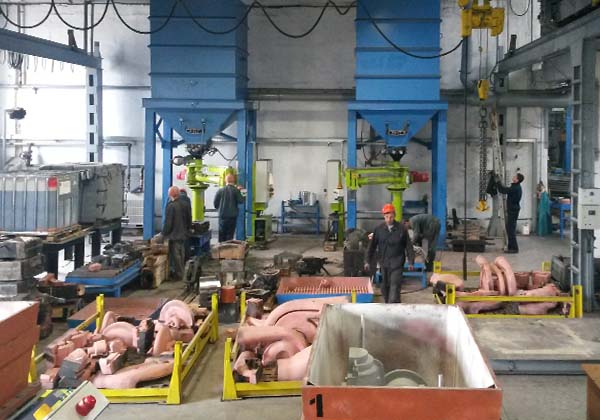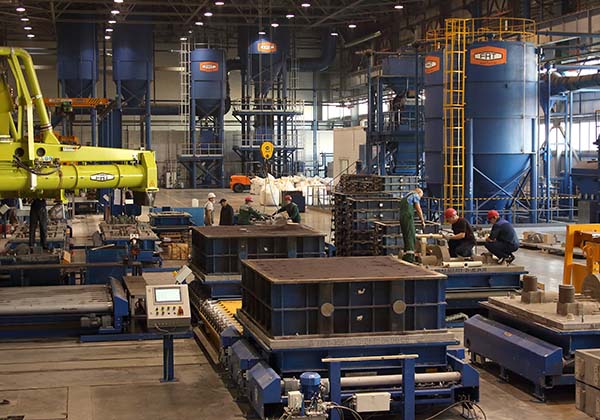 Your advantages by using a continuous mixer from FAT:
Low binder consumption due to high-precision metering pumps
State-of-the-art control technology
Remote maintenance possible for short response times
User-friendly machine concept
RFID identification system available to increase productivity
Automatic filling- possible through teach-in of the mixer
Worldwide references
Your direct
contact to us
Do you know your savings potential?